Synergy Portal – New User
This manual describes the new user experience after they have been added to a Synergy Workspace.
Create user account in Workspace
When an administrator has created a user in a Synergy Workspace, the user will receive an e-mail on the specified e-mail address.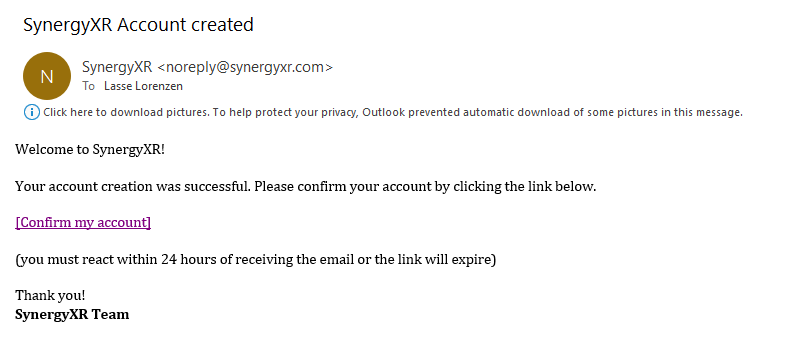 By clicking on the "Confirm my account" link, the user will be taken to Synergy Portal where he/she can specify a password for the account.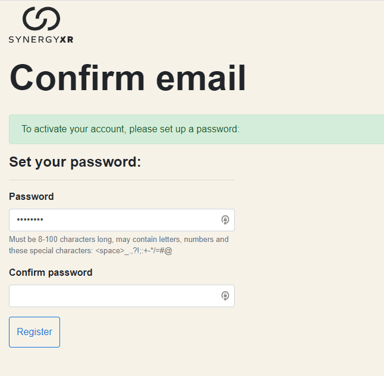 The password must live up to the following rules:
At least 8 characters long.
The following types of characters are allowed:

Lower case characters: a-z
Upper case characters: A-Z
Numbers: 0-9
The following special characters: "Space" ",", "!", "%", "&", "/", "(", ")", "=" and "?"
Choosing a valid password and pressing the "Register" button will result in the user account being crated in the chosen Workspace with the specified Role.